Reactive Silencers
Online price quotes are now available! Please contact us for login details.
Beechfield Acoustics

design, manufacture and supply:
 
Reactive Silencers/Attenuators
Silencers designed for use on roots and other positive displacement blowers and compressors use reactive silencing technology to reduce the noise produced by the machine  to a minimum. The advantage of this approach is that reactive designs do not use any form of sound absorption material giving the silencers a much longer life and removing any possibility of contamination of product or machinery downstream of the compressor. This allows effective silencers to be installed in food applications, pharmaceuticals, air handling systems, chemical plants and even water treatment where clogging of downstream diffusers is a problem with conventional silencers.
available in various sizes
can be inlet or discharge
filters can be separate or integral on inlet 
 Made from a range of materials and specifications
standard construction

all silencers are manufactured from a minimum thickness of 5mm carbon steel internally and externally

optional construction

silencers can also be manufactured from stainless steels, aluminium or nickel based alloys such as Hasteloy for very corrosive applications
flanges can be British Standard, ANSI, DIN or to any customer preference
for high pressure applications the external shells can be designed to conform to British Standards or ASME pressure vessel codes
Sizing information:
nature of machine, i.e., roots blower, reciprocating compressor, vane pump, etc.
flowrate
operating temperature
operating pressure
machine speed
number of lobes, vanes, cylinders per stage, etc.
nature of gas (air, steam, other - molecular weight & Cp/Cv value)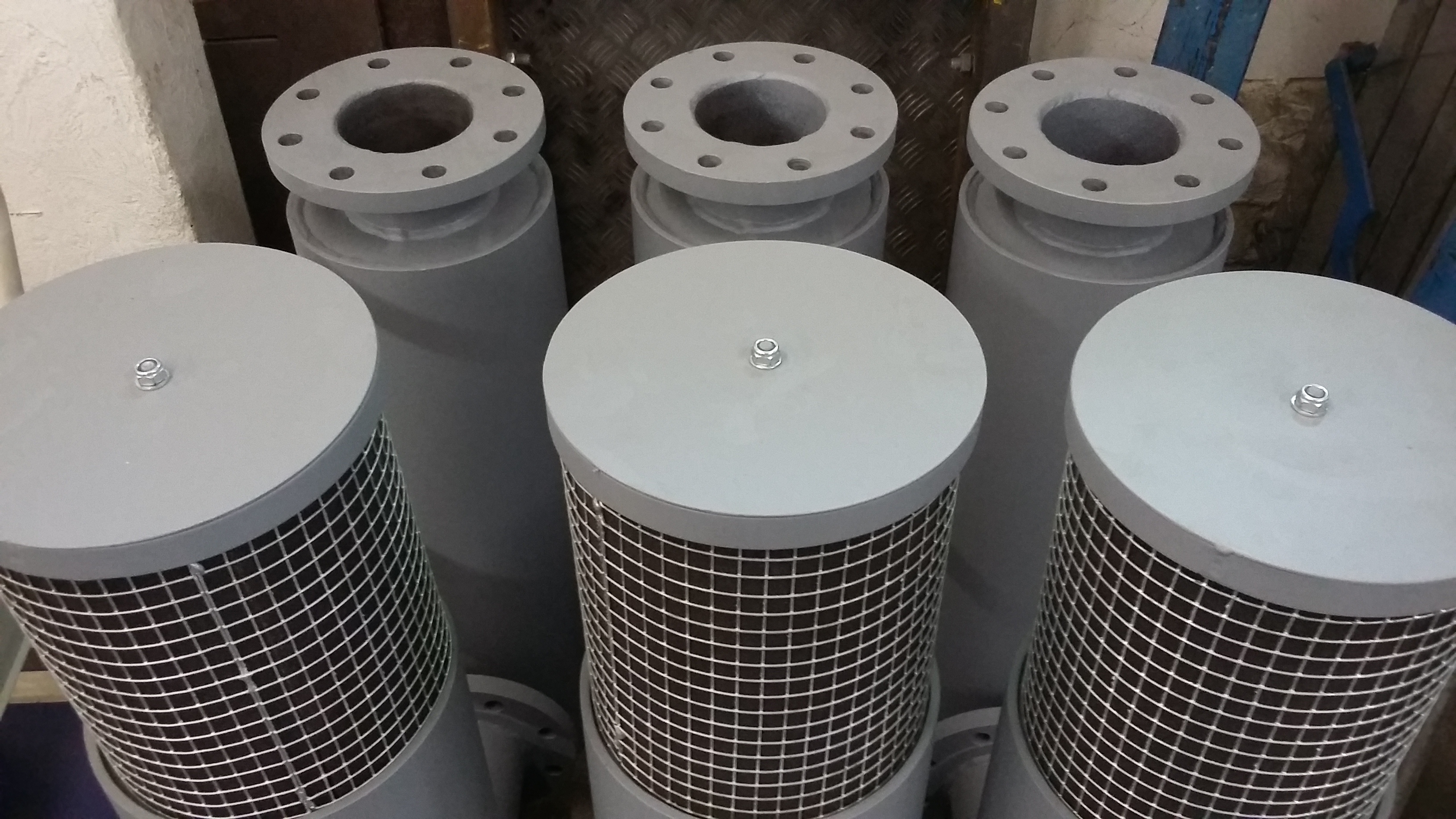 All products are bespoke and are designed to meet the specification required by the customer. 
Beechfield Acoustics can attend site and perform a no obligation noise survey and then offer a suitable bespoke solution.
Online price quotes are now available! Please contact us for login details.
Contact us for more details